The Benefits of Virtual Servers Over Physical Servers
Submitted by

admin

on Tue, 12/15/2015 - 4:25pm
Share this post:
If you are considering a new startup or have an existing business with a physical server somewhere on-site (in a closet or something similar), you should consider the benefits of using a virtual server instead.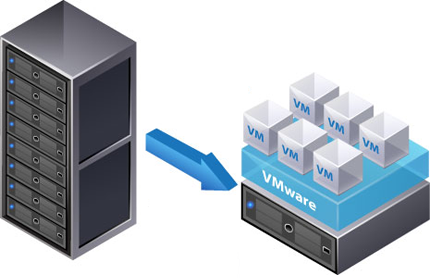 Full disclosure: I have used the virtual server company linode.com before, though I am not being paid by them and receive no benefit from my endorsement.
Let me break it down simply, by price:
At the time of this writing, a basic capable Linode virtual server costs $20/month.  Through my own benchmarking tests, I've found its processor speed to be comparable with a modern medium-priced physical server.
With the virtual server (for $20/mo) you get:
No electricity costs to run the server
Bandwidth costs are built in (and usually MORE than enough)
No need to worry about hardware replacement contracts or buying multiple hard drives in case one fails
Interact with it through an SSH terminal, just like a physical server
If there are hardware or network issues, the virtual server company takes care of it
(in the case of Linode) top of the line SSDs instead of hard drives
Very easy to mirror server in other geographic regions/continents
Very easy to add more RAM, processor cores, etc, as needed
With a physical server you have to pay for:
Electricity costs each month  (~$20/month)
A high-bandwidth plan from your ISP (at least $100/month)
Costs of routine maintenance to the server
Costs of hardware replacement contracts/support
The actual server itself (at least $1,000)

Includes server-class hard drives in RAID configuration
Includes sufficient RAM and processor specs for a capable enterprise-class web server
Let's say at the lowest range, the first year you own a physical server, it would cost you about $2,500 to get everything set up & run it.  By comparison, that same $2,500 would get you 122 months (10 YEARS) of service from a virtual server at $20/mo.  And let's not forget that within 10 years you'd want to upgrade your specs anyway.  And some virtual servers are even cheaper, as low as $10/mo, if your needs aren't as great.
As you can see, a virtual server just makes more sense.