Submitted by

admin

on Sat, 05/14/2016 - 11:47am
This post isn't really about IT or programming, but I thought it could help some folks out anyway.  I am a freelance developer, and like a lot of freelancers, I need an easy system for keeping track of my finances.  I believe I found that in the free web site waveapps.com.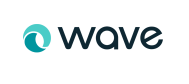 Let me state for the record that I am not paid by Wave, nor am I in any way connected to this company.  All I can say is that in my own experience, it has made keeping track of purchases & invoices a lot easier.