Submitted by

admin

on Mon, 07/13/2015 - 4:40pm
If you have ever needed a routine which rebuilt a large database table every night, you've probably run into the following situation:  while the table is being rebuilt, whatever scripts which read from it will be broken, and you risk users of your system (or site) seeing the data when its still only half-populated.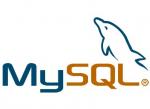 For those MySQL gurus out there, you're probably screaming "use transactions!"  But, if you are using a MyISAM table instead of InnoDB, that isn't an option.